ABOUT US & WHO WE ARE
What makes us special? Years of evolving hand crafted recipes, Fresh made to order burgers, and a half pound of 100% black Angus Beef in our Gourmet Burgers . Our fries are hand cut in store daily. Not to mention, you won't get this quality, taste, and freshness at the same price anywhere else!
Mad Mikes Burgers has been VOTED BEST BURGER IN BUTLER COUNTY, CINCINNATI, AND KENTUCKY! Our gourmet burgers, like the American Outlaw, the Rockefeller, and the Goliath are big and made fresh to order. Our chicken burgers are made from ground chicken breast with no fillers or preservatives and our fries are hand cut daily. Both our chicken and beef burgers come in either a half pound or quarter pound patty. They are blended with just the right ingredients, toppings, and quantity to make the perfect burger experience and that is why we have been voted the BEST BURGER in Town!
Mad Mikes was founded in 2012 with the vision to serve the best burger without breaking the bank! We are growing year after year due to our commitment to our customers, local neighborhood, and our core values.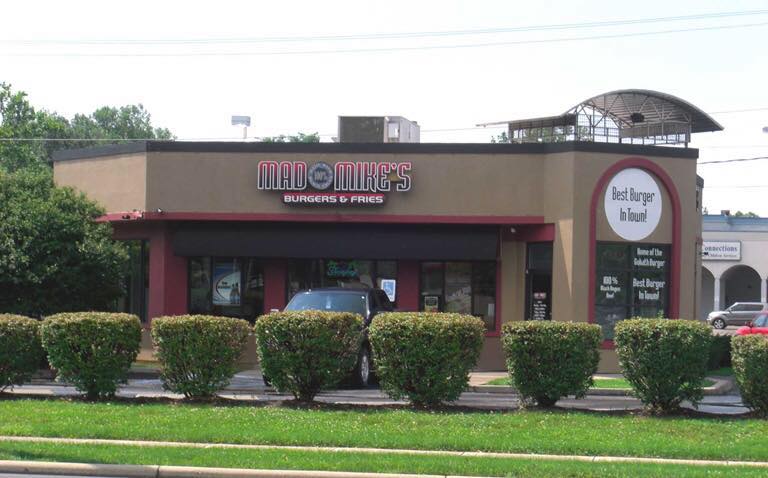 WHAT WE SERVE
We understand that everyone has a unique taste and that's why we provide our hand crafted burger options or let your imagination run wild. We have a variety of free toppings that you can also add to your gourmet burgers or Build Your Own Burger on a quarter pound 100% Black Angus Beef Patty at a price that won't break the bank.
Mad Mike's focuses on serving quality food, but not overcharging for it. We offer a variety of gourmet burgers like the American Outlaw, the Rockefeller and the Pride of Zeus.
READ MORE FROM OUR CUSTOMERS